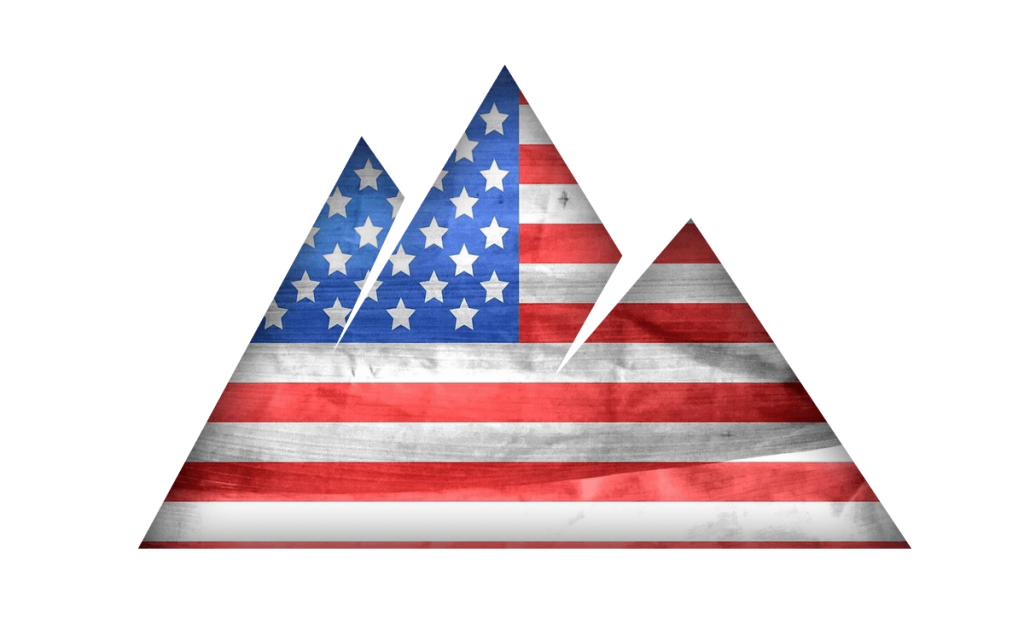 proudly designed & developed in Portland, OR | USA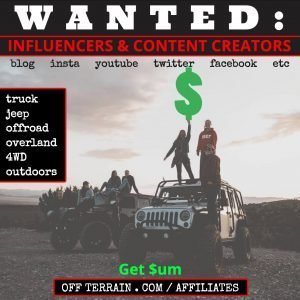 Affiliate Program
HOW'S IT WORK?
Off Terrain's outdoor affiliate programs, jeep affiliate program, truck affiliate programs, & overland affiliate programs are among the very best you'll find in the industry. Here's why:
US
(Brand)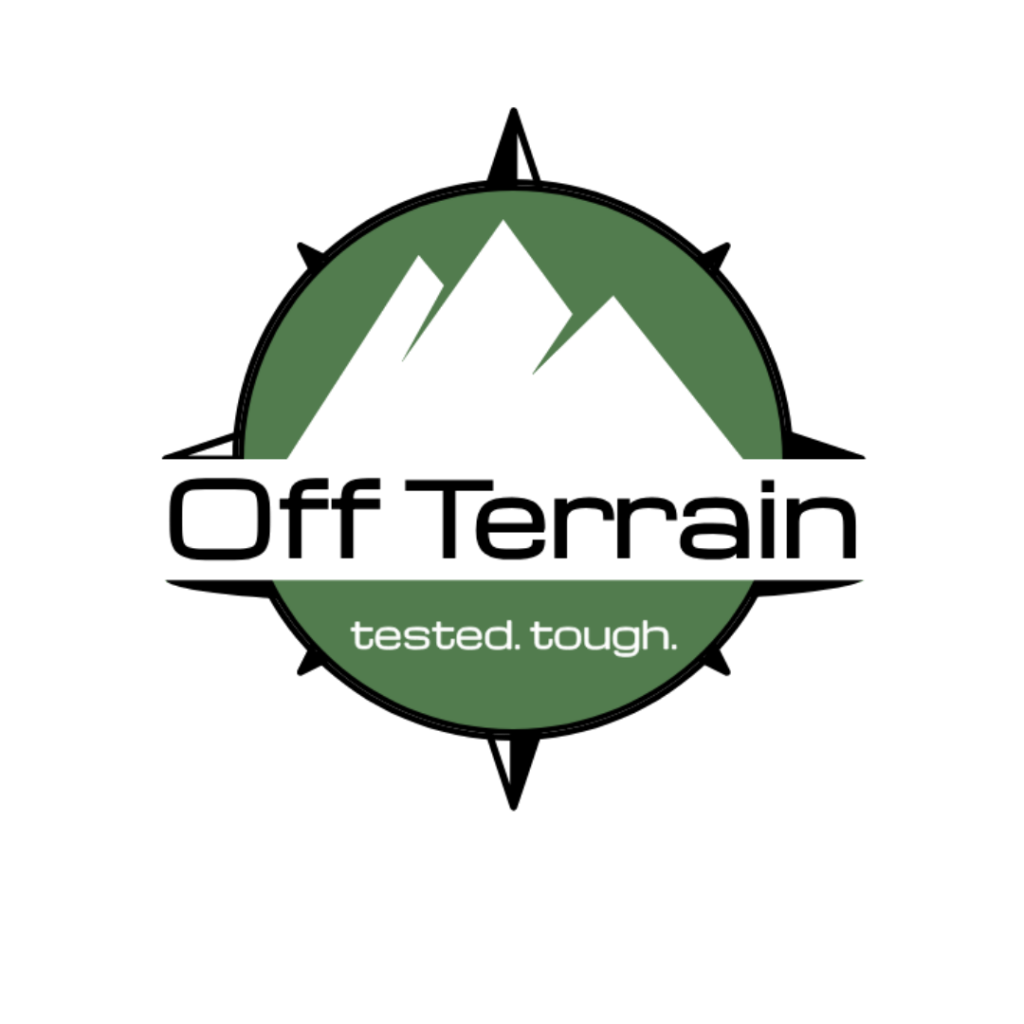 PROVIDE
brand
products
affiliate program / links
creative(s)
$$$
YOU
(Publisher / Affiliate)
PROMOTE
social media
blog/website
youtube
podcast(s)
instagram/twitter/facebook
CONSUMER
(Shopper)
PURCHASE
affiliate promotes link
consumer clicks your link
makes purchase
you receive %
tracked in your dashboard
Turn Your Passion into Straight $$$
WHO's it for?
Brand Ambassadors
Online Ballers/Hustlers
Blog/Site Owners
Content Creators
Product Reviewers
Social Media Influencers
YouTube Content Creators
Rainmakers
WHO ARE FOCUSED ON
Offroad/Overland Enthusiasts
Truck/Jeep/Auto Enthusiasts
Outdoor Affiliate Programs
Jeep Affiliate Program
Truck Affiliate Programs
4WD & ATVs
Camping/Outdoor/Traveling Fans
Adventure Seekers & Explorers
Hunting/Fishing/Outdoorsmen
Recommendations/Product Reviews/How To's
WHAT'S it Do?
Our program was designed for those looking for outdoor affiliate programs, jeep affiliate program, or truck affiliate programs. People who want to help us promote the OffTerrain.com brand to their online audience & get paid in the process.
How DO I Do IT?
Send out your affiliate link to your network
Promote OffTerrain on social media
Write about OffTerrain on your blogs and articles
Create educational OffTerrain video tutorials/reviews
Promote our OffTerrain creatives and banners on your website/social channels
Send your affiliate link to your blog's email subscriber list
What Not To DO?
Don't use your affiliate link on coupon, promo, or deal sites
Don't engage in link spamming or falsely misrepresent OffTerrain in any manner
Don't change/alter our logos or creatives without our consent
Don't use your affiliate link for your own purchases
Don't promote using an unofficial discount, coupon, or rebate offer
Don't use OffTerrain in your domain name/personal branding
Where Do I sign Up?
Simply click on the "APPLY" button below.
When?
Now's the time.
Why?
Because we believe Off Terrain has a fantastic outdoor affiliate program and you just might be an awesome partner in helping us get the word out… and you like cash?
Features & Benefits
If approved, you promote the OffTerrain brand to your audience
We'll provide you with your own unique affiliate link
We'll provide you with several pre-approved creative ads
Our integrated system will automagically keep track of EACH of your referred purchases
You'll receive ongoing commissions for each referral that turns into a sale
We have a tiered commission structure which will pay you up to 10% on your sales
You'll be paid on a rolling basis, within 45-60 days of each sale
You'll enjoy access to your own custom dashboard to track/source everything
Easy peasy
Which niche do you serve?
Off Terrain is focused on outdoor affiliate programs, jeep affiliate program, truck affiliate programs, offroad affiliate program, & overland affiliate programs. Basically anything to do with the outdoors and 4WD vehicles. These topics don't have to include just vehicles. If you are focused on camping, hiking, biking, fishing, hunting, archery, paintball, climbing, kayaking, canoeing, trail running, expeditions, outdoor travel, outdoor exploring, atv, utv, snowmobile, rv, van life, etc. you could be a good fit. If you are a content creator with an outdoor related blog website or following, Off Terrain's outdoor affiliate programs would likely be a great fit for you!
How does it work?
Once we approve your application, you will receive a unique affiliate link and access to your dashboard and our marketing creatives. All you need to do is place your link and banners in your social feeds, product reviews and on your website. Each time you refer a new customer to us and that customer makes a purchase, you earn a commission.
How much can i earn as an OffTerrain affiliate?
It's up to you! As an example, a basic, average sized order can deliver approximately $5-$25 (or more) in commission depending upon the item's purchased and the affiliate's commission level.
How long will the customer be attributed to my account?
Occasionally, it may take your customer a few days to actually make their purchase. Not to worry as we make sure that your customer is attributed to you for up to 30 days.
What is your first click/last click policy?
If a customer clicks on multiple affiliate links prior to purchasing, the affiliate who was the last to refer them, (just prior to them making their purchase) shall be the affiliate who receives credit/commission for the purchase.
What is the minimum payout threshold?
To cut down on uneccessary payment processing fees, we pay our affiliates in bulks of at least $100. If your account is under that threshold, you will not be paid until you accrue at least $100 in your account, in which case you would be paid during the next eligible commission period.
Do i need to be an OffTerrain user?
Not necessarily – however, the more familiar you are with our product line, it's functionality, and quality – the more well prepared you will be to promote and sell our brand properly. In the end, if you are looking for an outdoor affiliate programs, jeep affiliate program, truck affiliate programs, or offroad/overland affiliate program – we are likely a perfect fit for you!
How do i get paid?
Upon submitting your application for consideration into our program, you will be asked to submit the email address which is tied to your paypal account. We will pay you directly to that email address you provide via paypal. It is your responsibility to submit the correct paypal email address and keep it updated.
When do I get paid?
We have a 30 day refund policy on our product in order to make sure our customers are satisfied. Once this 30 day refund window clears, you will then be eligible for payment within 30 days of that date as long as you meet or exceed our $100 commission payout threshold.
Affiliate earnings will be eligible for payout 30 days after the end of the month in which they accrue. For example, earnings accrued any time during the month of January will be eligible for payment when payouts are processed in March. (Provided the $100 threshold is met) All Eligible Payouts will be processed for payment by the Company by the 20th of each month.